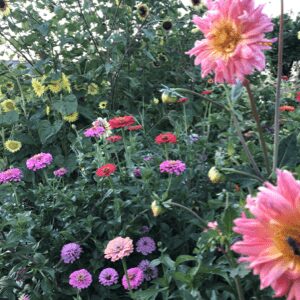 Cottage Garden Series: Great Links and Sites
Information About Cottage Garden Design and Ideas for the Cottage Garden
As we build out our picket fence cottage garden and put in a new cottage-themed shed, we have been doing a ton of research on cottage design, cottage ideas and themes. Below are some of the best links we have found for your cottage garden research efforts.
Better Homes and Garden Cottage Garden Post
Sunset Magazine Cottage Garden Guide
This Old House: Elements of the Cottage Garden
And below is a quick list of all our cottage garden posts:
Tags: cottage garden plans, what is a cottage garden
Trackback from your site.