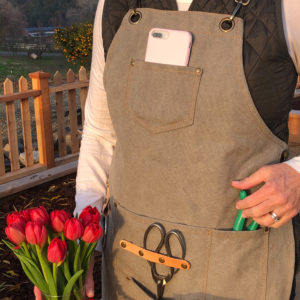 Gardening Gifts for Women
So how do you buy the perfect unique gardening gift for the female/woman gardener in your life? Quality gardening gifts for women can be hard to find in today's marketplace. In order to find that perfect gift, that one that will please a female gardener, you need to identify what type of gardener they are, or how they approach their time in the garden. Over my lifetime, I have put the women gardeners I have met into three different gardening categories (by the way, the men fit into the same exact ones!):
The Serious Woman Gardener – not afraid to get dirt under her nails. She uses any garden weapon or tool. Plants relentlessly, and constantly changes her landscape. Will go at it with or without gloves. This gal will love anything gardening related, but will especially love garden tool sets, the Hori Hori or a gardening apron.
The Casual Woman Gardener – loves the outdoors and gardening. Lives for the stress free feel of the garden. Has others do the heavy labor, but does get dirty on occasion (my wife ;)). Occasionally plants and pots, content with pruning roses and doing light work. So any item that makes her gardening experience more pleasurable would be a great gift. Try stainless garden scissors, a great garden gift for the casual gardener. Would love one of our gardening gift boxes for women.
The Flower Lover – hands off with the exception of cutting flowers in the garden. Not a dirt lover like the serious gardener, but has a passion for the beauty and variety of plants. Garden snips or a gardening apron to protect clothing would be a great gift for this type. Mostly this woman gardener has an affinity for flower gardening, but she loves farm to table.
The Dreamer and Planner – Are you buying a gift for a creative soul? Gifts for female gardeners that are creative, and like to see their plans and dreams come to fruition typically treasure certain types of gardening gifts. A garden journal for her, or perhaps copper garden markers, will be gifts she will love.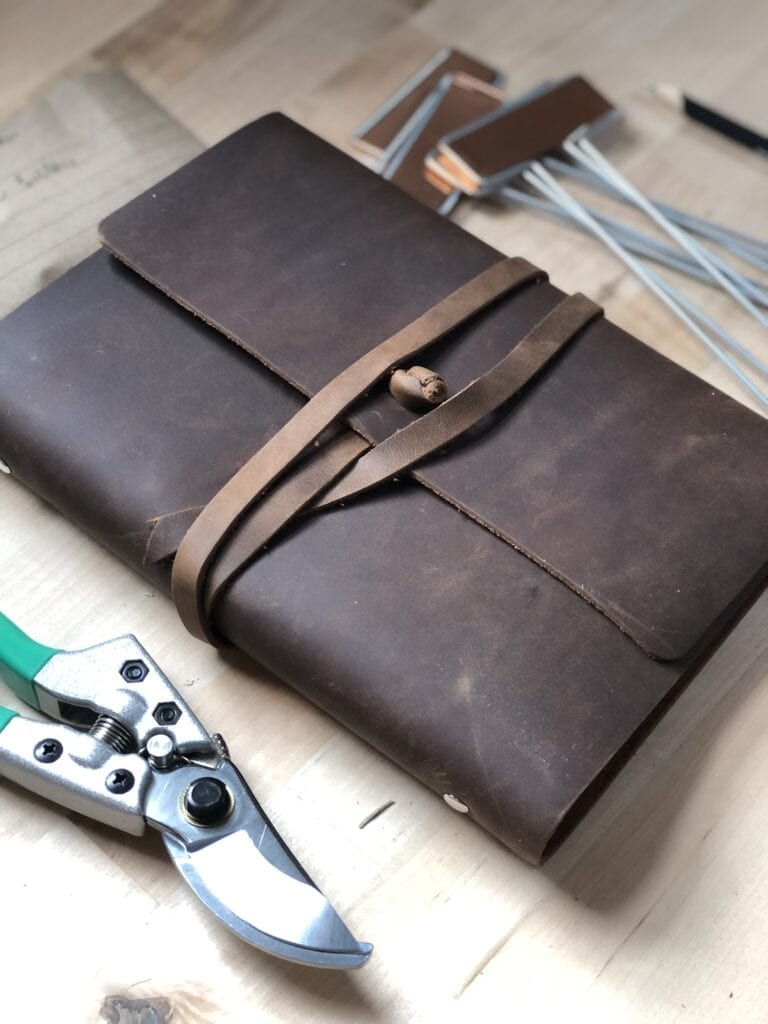 The Garden Journal is a great gift for any gardener
So, I am certainly not saying that one remains in their category over a lifetime, and most drift in and out of different phases, like life in general. So how do you provide a long lasting gift for that special gardening woman that will last and provide years of use out in the garden?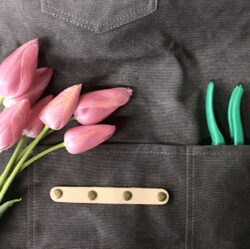 Here are our recommendations for that unique gardening gift for any woman:
This is just a short list, check out all our unique Garden Gifts for Females and Men in our gardening gift shop. The lady gardener will love anything you find!