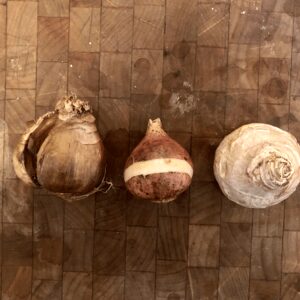 Flower Bulbs: How To Choose The Best Bulbs
How to buy quality flower bulbs
There are so many different outlets for purchasing flower bulbs for Fall and Spring. But how do you know you are buying a quality bulb that will produce amazing flowers in Spring or Summer? Bulbs come in all shapes and sizes, and depending on the variety and flower type, they can differ by quite a bit. There is one rule when it come to buying bulbs: the large the bulb, the bigger and more beautiful the flower. Just think of that bulk as energy to produce beauty and size in the end result. Here are some quick rules of thumb for buying the best, high quality flower bulbs for specific flower varieties.
How Do you Measure Flower Bulbs?
Flower bulbs are measured by circumference, or distance around the thickest part of the bulb. Daffodil bulbs are also rated by a DN (double-nosed) rating, which is their ability to produce multiple flowers. DN1 being largest, DN3 being smallest.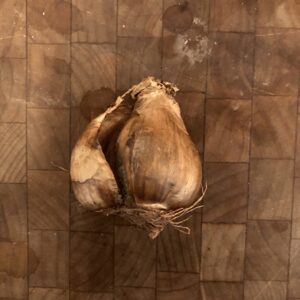 Flower Bulb Size
Tulip Bulbs
There is nothing quite like a mass of blooming tulips to take your breath away in spring. In order to have the most spectacular bloom, tulip bulb size is extremely important. Smaller bulb sizes are usually cheap, or on sale at home improvement stores, and typically measure 10cm or less in circumference. High quality bulbs are typically 12 cm, with firm skin and a solid feel and weight. Make no mistake, this may seem like a small size difference, but the results will differ dramatically. Large flower bulbs of the Darwin variety will produce blooms the size of tennis balls!
Allium Bulbs
The allium family is a broad family of bulbs with many unique varieties that range from small to large. The flower bulbs are equally as diverse, and as a rule of thumb, small bulbs produce small flowers, and large bulbs produce larger flowers. Large varieties will have sizes of 18-20cm bulbs, while smaller, miniature flower bulbs will be around 5cm.
Daffodil Bulbs
I remember the first time I opened a box of Daffodil bulbs from our Dutch bulb importer. I was shocked at how huge they were compared to others we had purchased and planted on the farm in the past. Daffodil bulbs, if they are high quality, should be 12-16cm, and the larger the better.
Hyacinth Bulbs
Ah, the sweet, sweet scent of Hyacinth in the Spring. Hyacinth bulbs for
planting out in the garden whether in planting beds, in borders or in pots should have a circumference of least 14 cm. Hyacinth bulbs that have been grown specifically for planting indoors, also known as forced hyacinths, can be up to 16 cm around. After the flowers have bloomed indoors, you can replant them outside in fall in the garden, where they will bloom again the following Spring.
You can see that size is very important, and the bigger the bulb the better! Now that you have them, how do you plant them for success? See our latest post and guide on How to Plant Fall Flower Bulbs.
Tags: explaining flower bulb size, flower bulbs and size, how to buy flower bulbs, how to tell quality bulbs, hyacinth size, quality flower bulbs, tulip size