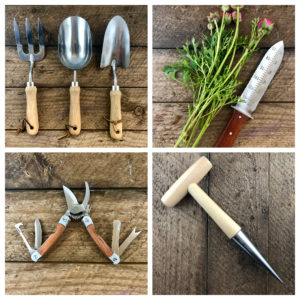 A Quick Guide to Garden Tool Names and Nicknames
Do you know the name of your favorite garden tool?
Garden and farm tools have been around since the dawn of mankind, and garden tool names can be strange and in some cases not readily apparent. Here is a list of the most interesting gardening tool names, and a bit about their history.
That's a quick set of garden tool names. Check back for more … Read the rest