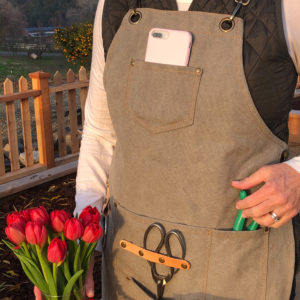 Best Gardening Gifts for Women: A Guide
Gardening Gifts for Women
How to find that unique garden gift
So how do you buy the perfect unique gardening gift for the female/woman gardener in your life? Quality gardening gifts for women can be hard to find in today's marketplace. In order to find that perfect gift, that one that will please a female gardener, you need to identify what type of gardener they are, or how they approach their time in the garden. Over my lifetime, I have assessed the women gardeners I have met into three different gardening categories (by the way, the men fit into the same exact ones!):
The Serious Woman Gardener – not afraid to get dirt under her nails. She uses any garden weapon or tool. Plants relentlessly, and constantly changes her landscape. Will go at it with or without gloves. This gal will love anything gardening related, but will especially love garden tool sets, the Hori Hori or a gardening apron.
The Casual Woman Gardener – loves the outdoors and gardening. Lives for the stress free feel of the garden. Has others do the heavy labor, but does get dirty on occasion (my wife ;)). Occasionally plants and pots, content with pruning roses and doing light work. So any item that makes her gardening experience more pleasurable would be a great gift. Try stainless garden scissors, a great garden gift for the casual gardener. Would love one of our gardening gift boxes for women.
The Flower Lover – hands off with the exception of cutting flowers in the garden. Not a dirt lover like the serious gardener, but has a passion for the beauty and variety of plants. Garden snips or a gardening apron to protect clothing would be a great gift for this type. Mostly this woman gardener has an affinity for flower gardening, but she loves farm to table.
The Dreamer and Planner – Are you buying a gift for a creative soul? Gifts for female gardeners that are creative, and like to see their plans and dreams come to fruition typically treasure certain types of gardening gifts. A garden journal for her, or perhaps copper garden markers, will be gifts she will love.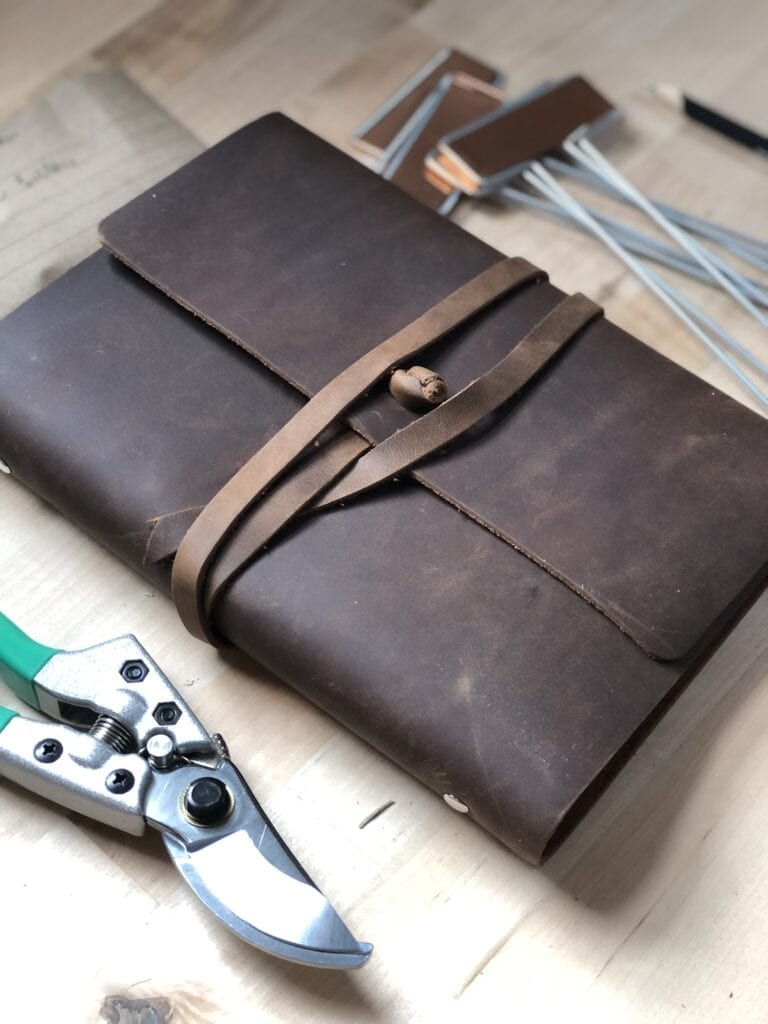 The Garden Journal is a great gift for any gardener
So, I am certainly not saying that one remains in their category over a lifetime, and most drift in and out of different phases, like life in general. That is the great thing about gardening, it is tied to the phases of life. So how do you provide a long lasting gift for that special gardening woman that will last and provide years of use out in the garden?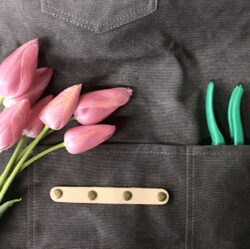 Here are our recommendations for that unique gardening gift for any woman:
The Garden Journal (Diary) – gardening is a creative endeavor, and like an artist puts paint to canvas, writing in a garden journal can be a lovely experience. This is a special gift for any gardening woman, especially a fine leather garden journal.
The Gardening Apron – a unique, high quality gardening apron is appreciated by all, and will last years. We recommend a heavy grade cotton canvas with ample pocket space and adjustable size.
Garden Tool Belt – When the weather is just too hot to wear an apron, a garden tool belt is a great gift for any female gardener. They are lightweight, have several pockets, and make carrying all your tools simple with easy access while gardening.
Hori Hori Garden Tool – for the serious female gardener, this Japanese garden tool has been used for centuries to cut, dig and scoop in gardens across the world. Hori Hori means dig in Japanese, and a gardener that receives this gift will do just that.
The Dibble – the garden dibbler is a great gift for female gardeners that plant out in the garden. It can be used for seed starting, bulb planting and aerating soil.
Gardening Tool Sets for Ladies – Nothing is better than a fine set of garden tools for the lady in your life. Our tool sets are perfect for women, and are made from quality materials to last.
Copper Garden Markers – Nothing adds more oomph to the garden than a touch of copper. Any female gardener would love this perfect gift for organizing and labeling the garden. We carry a great set of 30 quality copper garden markers.
Garden Gloves – there is nothing like a pair of soft leather gardening gloves that fit just perfectly. A great gift for her for a special occasion or just to surprise Mom, a daughter, a sister or a best friend.
So that is a quick overview, completely our opinion, and from our life experience. This is just a short list, check out all our unique Garden Gifts for Females and Men in our gardening gift shop. The lady gardener will love anything you find!
Check back often for updates, and new items that are added to this "Gardening Gifts for Women" guide.
Tags: best garden gift for a daughter, best garden gift for a female, best garden gift for mom, best garden gift for wife, female garden gift, female gardening gifts, garden gift for mom, garden gift ideas for mothers, garden gifts for her, gardening gift for sister, gardening gifts, gardening gifts for a woman, gardening gifts for ladies, gardening gifts for women, gift for the lady gardener who has everything, gift ideas for gardening woman, ladies gardening gifts, unique gifts fot her, womens gardening tool set
Trackback from your site.