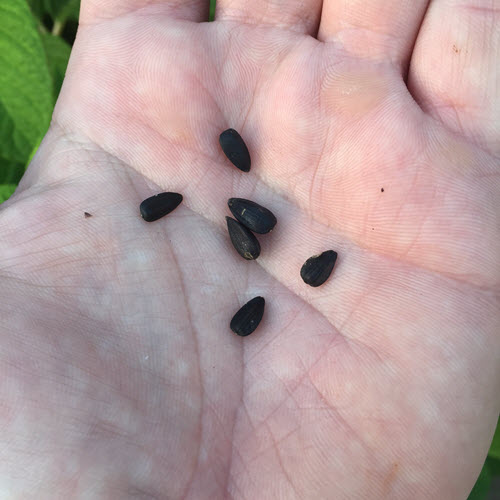 How to Plant and Grow Sunflowers
Sunflower Seeds to Sunflower Plants
Planting and growing sunflowers is easy.  These durable plants can be grown in most area summer months, and can bring great beauty to any landscape or garden.  Below are the steps to grow sunflowers from seed:
So, the first step is to find quality sunflower seed.  Many of the top online seed stores sell sunflower seeds, and quality will insure a higher germination rate for your baby sunflower plants.  You can also harvest your own, and that is detailed here: Collecting and Harvesting Sunflower Seeds
Planting the Sunflowers.  Sunflowers require some degree of warmth to germinate, and the soil should be between 55 and 60 degrees.  The warmer the better, and here in Sacramento, our sunflowers grow like weeds in the high heat of the summer.   Plant the sunflower seeds in groups of 3 an inch deep in your soil, and about 6 inches apart.
Thinning your sunflowers.  After a few weeks, when you have decent size baby sunflowers, go ahead and thin the herd out to a single plant in each of your groups.
Caring for sunflowers.  Sunflowers are pretty hardy plants and don't need much care.  Insure proper water during early growth, and you can add a small amount of fertilizer if you choose to do so.
That's it!  If you want more information on Sunflowers, you can see our other pages below: All about Sunflowers
Planting and Growing Sunflowers in the Garden